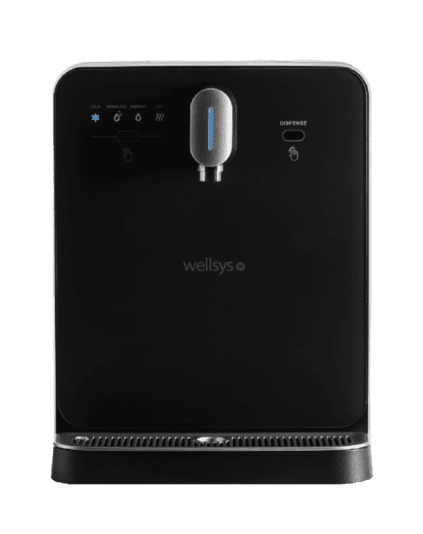 touchless dispense of sparkling water
WS S4
The S4 is the first of its kind, a sparkling water unit with the same state-of-the-art Wellsys technology. The S4 uses lead reduction carbon filtration to ensure crisp, clean water each time. Its comfort-height and touch activated design offer no hassle dispensing. The sleek glass front panel and single point of dispense provide a clean look. The S4 water cooler provides exceptional quality and warranty to match.
enjoy safe, hands-free
hydration
Stay safe while you stay hydrated using our IR technology. Our touchless solution makes it easy to reduce the spread of germs. Available with cold, ambient, sparkling, and hot water options, your team can safely enjoy clean, great-tasting water in the workplace.