water + ice
hydrate the breakroom
Enjoy fresh purified water and ice on demand. Our machines are perfect for any size office, from small countertop units to full-size freestanding units.
Not sure you want to switch from tap water? Check out what is currently in your drinking water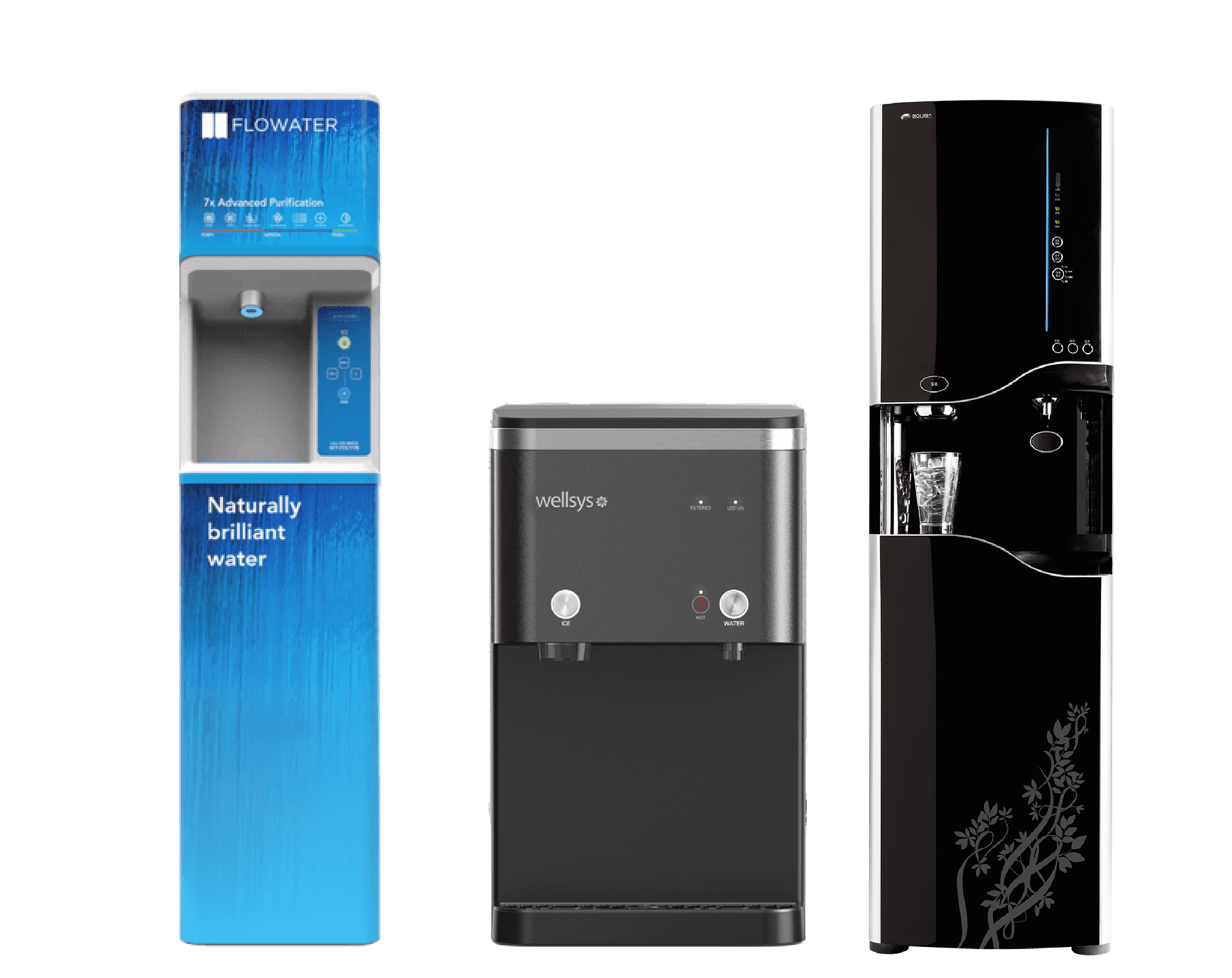 taste & see the
BOTTLELESS DIFFERENCE

Save Money
Save up to 80% versus bottled water delivery with a single, all-inclusive monthly fee. Now, you can skip the costs and waste of bottling, packaging, and shipping water.

Remove the Hassle
Now, there is no ordering water, dealing with deliveries or storage. America's Breakroom provides the cooler or ice rental, connected to an endless water supply, plus service, maintenance and filter changes.

Reduce Waste
America's Breakroom helps reduce 70 million pounds of plastic waster each year, equalling up to 90% savings in carbon emissions versus bottled water delivery.
BOTTLELESS WATER
PURIFICATION PROCESS
America's Breakroom takes on demand water to the next level through our proprietary 5-filter setup. The result of our filtration is crisp, clean, revitalizing alkaline water, which studies have suggested drinking alkaline water allows the body to absorb water more readily. So, get hydrated faster with the best alkaline water!
Sediment Filter
removes large contaminants and dissolved solids larger than 10 microns, or roughly the size of a piece of sand, from the water

Pre-Carbon FIlter
uses activated carbon to remove anything larger than 5 microns, or the size of a spec of flour, while attracting and bonding with any positively charged ions in the water to prevent chemical compounds, like chlorine, from passing through

Reverse Osmosis (RO) Filtration
uses pressure to force water molecules through a semipermeable membrane removing all contaminants from the water including salts, and fluoride while reducing lead

Mineral + Filter
is FDA- and NSF-certified to add essential electrolytes and minerals to the pure reverse osmosis water. The water absorbs calcium, magnesium, potassium, sodium, and other beneficial minerals by flowing over mineral balls in the sterile environment of the filter

Polishing Filter
uses carbon and fine coconut husk fibers to purify the water one last time before it is dispensed into your glass
have questions, we have answers
FAQ's