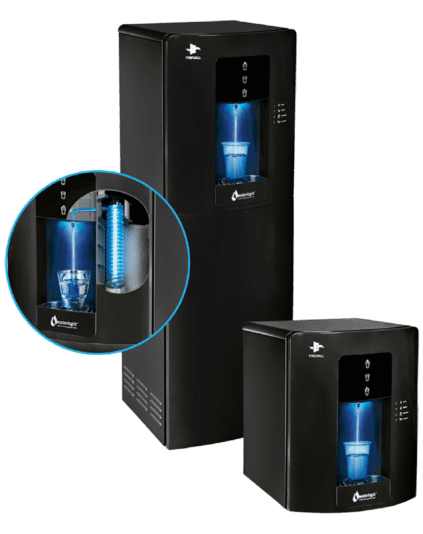 excellent purification performance in an elegant and convenient dispenser
wl3 Firewall + CT
A sleek unit for anytime refreshment
The WL3 Firewall dispenses popular water types, including hot and extra-hot options. Equipped with Firewall superior UVC purification technology, this unit guarantees safe hydration and the best-tasting water.
Minimalist design and built-for functional spaces
Built for contemporary work environments where space is often a top priority, the WL3 FW is distinguished by its streamlined aesthetics, including a countertop model to complement break rooms, conference rooms, and reception areas.
enjoy safe, hands-free
hydration
Stay safe while you stay hydrated using our IR technology. Our touchless solution makes it easy to reduce the spread of germs. Available with cold, ambient, sparkling, and hot water options, your team can safely enjoy clean, great-tasting water in the workplace.