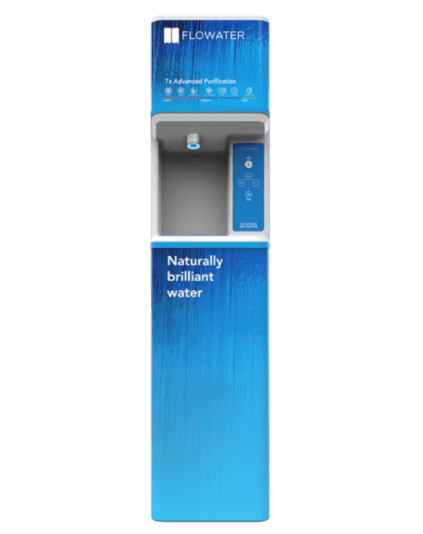 the most advanced water dispenser ever.
flowater
The FloWater bottleless water cooler provides a completely hands-free way of transforming ordinary tap water into refreshing, clean, and great-tasting drinking water for your office. This refill station uses the best filtration technology to dispense some of the cleanest water that hydrates better than anything you'll find in a plastic, single-use bottle. With a 7-Stage Advanced Purification system, you can rest assured that every drop of tap water is 99% impurity-free. FloWater's technology also boosts each water molecule with essential minerals and electrolytes and finishes the process off with a coconut filter that polishes each molecule for a crisp, clean, refreshing taste.
the planet, the water, the people
flowater
Billions of water bottles polluting our waterways. Impurities in our water sources, toxins in single-use plastic bottles. Chronic dehydration. Our passion to solve these problems has sent us on a mission.